Business
Citizens
MyGuichet.lu
Discover the new look of MyGuichet.lu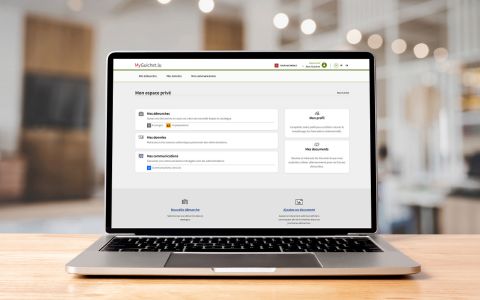 As of today, MyGuichet.lu has a new look.
These past months, the teams of the Government IT Centre (Centre des technologies de l'information de l'État - CTIE) have invested their efforts in modernising the technologies on which MyGuichet.lu is based. Users, citizens and businesses can now benefit from a web interface that is even more responsive and adapted to the new habits of internet users.
One of the main novelties is the principle of responsive design, i.e. the interface now adapts itself to all types of devices. You can therefore:
connect to MyGuichet.lu from your

smartphone

, tablet or computer using the browser; and
use all the features whenever and wherever you want.
In addition, great efforts have been put into interface accessibility and its appearance is similar to that of the MyGuichet.lu mobile application you already know.
The functions you know and enjoy remain unchanged. You can still:
To help you make the transition to the new version, we have also reworked our help pages.
The MyGuichet.lu mobile application is still available in the App Store and on Google Play. It complements the MyGuichet.lu web portal and allows you to take advantage of certain native features of your smartphone or tablet (such as the camera to easily add attachments to your procedures).