What are the conditions for receiving the allowance for severely disabled persons (RPGH)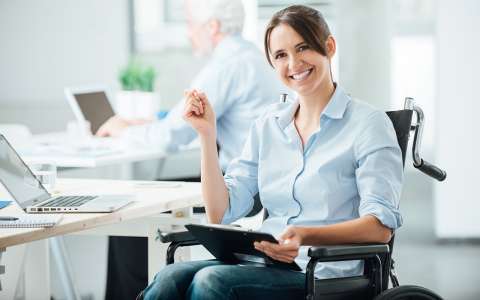 Anyone residing in Luxembourg who has a disability that prevents them from undertaking gainful employment can apply for the allowance for the severely disabled (revenu pour personnes gravement handicapées - RPGH).
To be entitled to the RPGH, the person must:
be 18 years old at the time of the application;
exhibit, before the age of 65, at least a 30-percent reduction in work capacity on account of:

a physical, mental, sensory or psychological impairment; and/or
psychosocial difficulties that aggravate the impairment;

be in a state of health such that:

any work effort is contraindicated; or
their working skills are so reduced that it is impossible to adapt a job to their needs, whether in an ordinary or a sheltered work environment;

have obtained the right to reside in Luxembourg, and be domiciled and actually reside there;
have an income that is below the RPGH limits.
The gross amount of the RPGH corresponds to the amount of the social inclusion income (REVIS). Contributions for health insurance and long-term care insurance are deducted from this amount.
For full details on the allowance for severely disabled persons, please consult our updated information page.