Information sessions on accreditation of prior experiential learning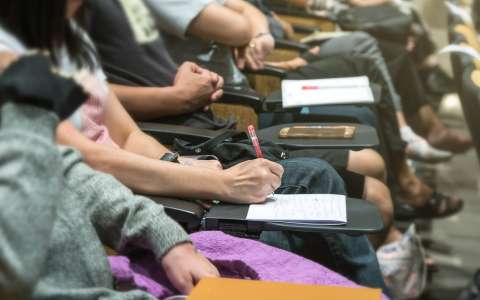 You can improve the value of your experience by having it recognised with a diploma.
The National Institute for the Development of Continuing Vocational Training (INFPC), in collaboration with the Ministry of Education, Children and Youth and the professional chambers, is organising 2 information sessions on the procedure for accreditation of prior experiential learning (validation des acquis de l'expérience - VAE) on the following dates:
Monday 26 September 2022 in Luxembourgish, from 18.00 to 19.30; and
Tuesday 27 September 2022 in French, from 18.00 to 19.30.
These information sessions are being held in person (limited seats) at the Chambre des salariés (2-4 rue Pierre Hentges, L-1726 Luxembourg).
Participation is free of charge but registration is compulsory. Online livestream sessions will also allow people to join the information sessions at a distance.
The VAE:
enhances the value of your professional and personal experience in order to obtain a qualification or partial validation;
allows access to a training pathway; or

exempts you from certain courses in a study programme.

The procedure makes it possible to obtain, in full or in part, various titles, certificates or diplomas.
For more information on VAE, please see our explanatory information page on the subject.