Occupational Health and Safety Forum 2022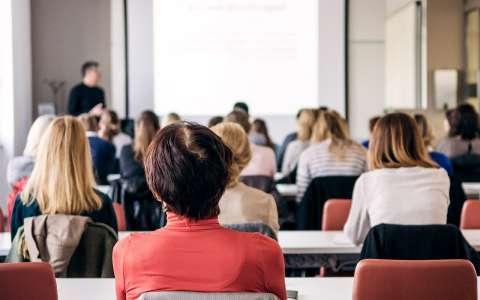 The 15th edition of the Occupational Health and Safety (OHS) Forum will take place in exhibitor format (exhibitors, workshops, presentation of the National OHS Award) at LuxExpo The Box, Luxembourg-Kirchberg, on 26 October 2022.
The OHS Forum takes place every year, with an exhibitor format every 2 years, and is part of the Vision Zero national prevention strategy, which promotes the idea that all accidents at work are preventable and that a world without serious and fatal accidents is possible.
It also serves as a platform for the National Occupational Health and Safety Award, which recognises particularly innovative measures or products in the field of improving safety, health and well-being at work.
Several stands and events will present the latest developments in occupational health and safety. Visitors can, among other things:
discover a wide range of equipment, tools and services to implement a prevention culture in companies;
exchange with other professionals;
participate in workshops.
Registration to participate in the OHS Forum is free but mandatory.
The detailed programme and registration procedure can be consulted on the Vision Zero website.
Please note the registration deadlines:
registration deadline for exhibitors: 16 September 2022
registration deadline for workshop presenters: 16 September 2022
registration deadline for forum visitors: 26 October 2022