Employers: you can request radon exposure meters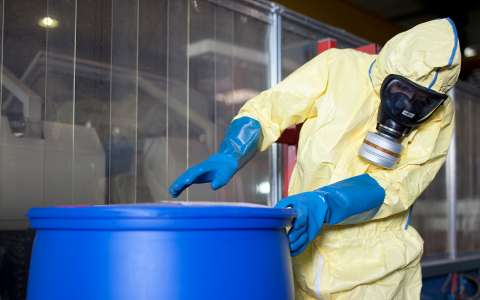 Radon is a naturally occurring radioactive gas emitted from soil and rocks. It is odourless, inert and colourless and can seep into buildings through cracks and drains. It can increase the risk of developing lung cancer if inhaled over extended periods of time and at excessive concentrations.
7 November is European Radon Day. On this occasion, the Ministry of Health intends to raise awareness among companies to encourage them to apply preventive measures against the adverse health effects of this gas.
As an employer, depending on the location of the workplace and buildings, you must:
In addition, all workers likely to be exposed to an annual radiation dose of more than 1 mSv (millisievert) must be medically monitored.
For this purpose, the Radiation Protection Division provides companies with individual dosimeters for each worker concerned.
To find out more about the procedures for obtaining exposure meters and/or dosimeters, see the following explanatory information pages: