Now you can consult even more authentic sources in the MyGuichet.lu mobile application
My administrative procedures where I want, when I want, how I want!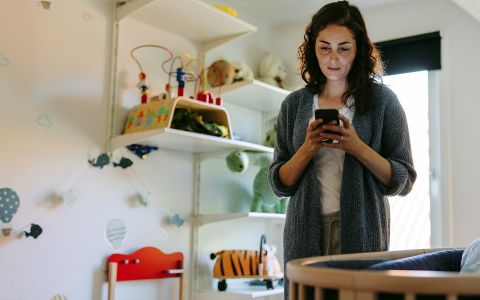 With the MyGuichet.lu mobile application, it is now possible to consult even more of your personal data provided to the administrations, directly from your smartphone or tablet.
This data, also called 'authentic sources', are updated each time your personal situation changes throughout your life.
What data are we talking about?
If you have a private eSpace on MyGuichet.lu linked to the mobile application, you can now consult the following in the 'My personal data' section of the application:
in the 'Family' section:

in the 'Health/Social' section:


activate:

the auto-fill feature for your procedures to be carried out with the health fund you are affiliated to;
the

eDelivery

function in order to receive certain documents (e.g. reimbursement of expenses) in electronic form;

consult:

the information concerning the affiliation to your health insurance fund, as well as those of your co-insured persons, if any;
the bank details provided to your health insurance fund;
if you are affiliated to the National Health Fund (CNS), the current status of your days of leave for family reasons.
It should also be remembered that none of this data is directly stored on MyGuichet.lu. Your private eSpace is strictly confidential and security measures prevent third parties from consulting this data.
You have to link your MyGuichet.lu account with the mobile app if you want to be able to use of all of the features available in the mobile app. What is the meaning of 'link'? Consult our tutorial which will guide you step by step.