Continuation of the early retirement allowance in the event of resumption of activity in an economic activity sector as provided for by law
Coronavirus / Covid-19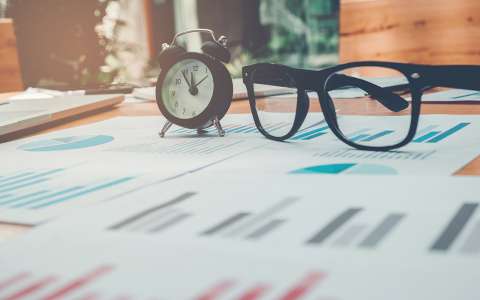 In the event of resumption of activity in one or more key economic activity sectors as provided for by law, the early retirement allowance is temporarily maintained until 30 June 2022. Those sectors are:
commercial and craft activities:

businesses that mainly sell food products;

pharmacies;

opticians, orthopaedists and hearing aid specialists;
businesses that mainly sell animal feed;
do-it-yourself and gardening businesses, and businesses selling mainly seasonal planting products;
businesses that mainly sell construction equipment and materials that are essential for carrying out orderly works in the building for which the products and equipment are intended;
telecommunication service shops;
shops mainly selling hygiene products, washing and sanitary equipment;
services selling fuel and petrol stations;
passenger transport activities;
distributors and specialist shops selling medical and healthcare equipment;
medical pedicure limited to medical and non-cosmetic care;
press distribution businesses;
financial and insurance institutions;
postal services;
dry-cleaning and clothes-cleaning services;
funeral services;
construction, renovation and remodelling activities;
breakdown, maintenance, overhaul, repair, removal and decontamination services;
maintenance activities that are necessary for safety reasons;
gardening and landscaping activities;

activities that are essential to protecting the vital interests of the population and the country:

public services necessary for the proper functioning of the State;
the health and care sector, including hospital activities and medical analysis laboratories;
the production and distribution of energy and oil products;
the food sector;
the production and distribution of water;
the collection and treatment of waste water;
the removal and management of waste;
public transport;
transport, transhipment and freight forwarding services;

systems for the exchange, payment and settlement of instruments;
postal and telecommunications services;
caretaker, security, cash transportation and cleaning services;
essential activities related to the operation of the financial sector and the insurance and reinsurance sector.
This resumption of activity must take place within the framework of an agreement concluded between:
an employer active in these sectors;
and one of their employees receiving the early retirement allowance.
The employer must communicate the list of employees concerned to the Ministry of Labour, Employment and the Social and Solidarity Economy.

As regards employees in early retirement, the salary received until 30 June 2022 remains neutral and will not be taken into account in the calculation of their annual ancillary income.
As a reminder, employees who resume their professional activity lose, in principle, the right to the early retirement allowance if this resumption of activity brings an income which, over a calendar year, exceeds half of the social minimum wage per month applicable to the employees concerned.