Employees on short-time work: get a voucher for digital training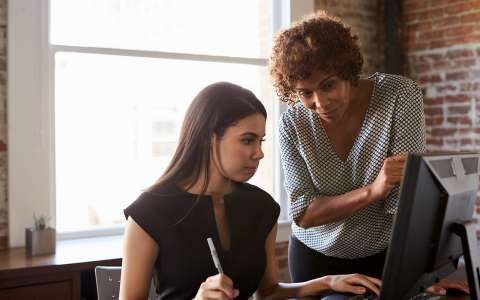 As an employee who has benefited from short-time working in the context of the COVID-19 pandemic, you are entitled to a voucher worth EUR 500 for online training in the field of "Digital Skills".
This measure applies to any employee who has been on short-time work between 1 January 2021 and 31 March 2021.
In order to obtain the voucher for "Digital Skills" training, the employee must submit the request himself via the MyGuichet.lu platform, without having to use a LuxTrust authentication method.
The voucher for "Digital Skills" training includes a GouvCheck QR code. This QR code allows to verify the authenticity of the training voucher and the integrity of the information on the document.
To check the authenticity of the voucher for a "Digital Skills" training course, you must:
download the mobile application;

from the

App Store

;

from

Google Play

;

open the app on a smartphone or tablet that incorporates a camera;
scan the QR code on the training voucher.
If the app confirms the validity of the QR code and if the data displayed matches the data on the document, it is a genuine document issued by an official body.

The possibility of obtaining a voucher for digital training is limited until the end of 2021.
You can find the list of training courses, the conditions and practical details concerning this measure in our explanatory information page.