Business
Citizens
MyGuichet.lu
Download the new MyGuichet.lu mobile app
Your administrative procedures where you want, when you want, how you want!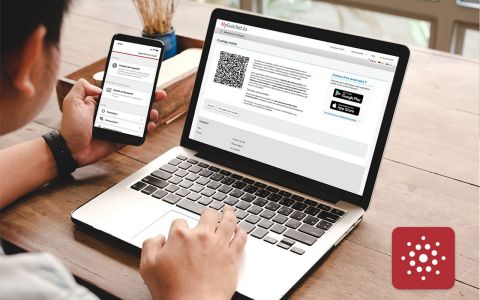 Discover our new MyGuichet.lu mobile application, which facilitates access to your online administrative procedures as well as your contacts with Luxembourg administrations and public bodies.
What are the advantages of the new mobile application? You can:
access your MyGuichet.lu account using a password or one of the biometric features (facial recognition or fingerprint scanning) offered by your smartphone or tablet;
add attachments to your active procedures directly from your smartphone or tablet;
easily view and download your CovidCheck Certificates;
make an appointment even more easily thanks to the pre-filling of the procedure with data from authentic sources in your private eSpace;
find your messages exchanged with administrations and public bodies within the framework of your online procedures directly on your smartphone or tablet;
track the status of your active procedures directly in the mobile application
Would you like to know more? Find out more about the different features of our application here, which you can now download for free on the Google Play Store and Apple App Store.
You have to link your MyGuichet.lu account with the mobile app if you want to be able to use of all of the features available in the mobile app. What is the meaning of "link"? Consult our tutorial which will guide you step by step.
Download the mobile application: