Find out about civil marriage formalities in Luxembourg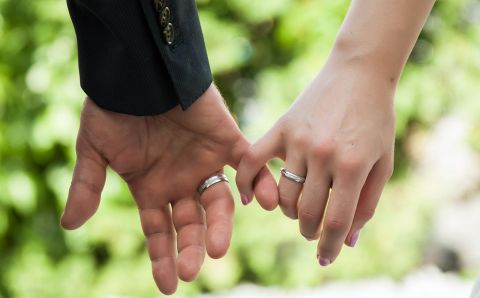 Are you planning a civil marriage in Luxembourg? Before celebrating your union, you must first complete a few administrative formalities.
What conditions do I have to meet to get married?
To get married in Luxembourg, you must be at least 18 years of age. In addition, you and/or your future spouse must have your official residence in Luxembourg.
Furthermore, it is also possible for a minor to marry. In this case, the minor must, depending on their nationality, have:
an authorisation from the judge in guardianship matters; or
parental authorisation.
Please note: the capacity of the future spouses to marry in Luxembourg is checked at the time of submission of the marriage file.
Can I marry someone of the same sex?
Yes, 2 people of different or the same sex can get married in Luxembourg.
When do I have to start preparing for the wedding?
Ideally, preparation of the civil marriage should start at the latest:
2 months before the date of the marriage for residents of Luxembourg nationality;
3 months before the date of the marriage for residents of foreign nationality.
In Luxembourg, all marriages must be preceded by a publication which is published for 10 days in the commune of your place of residence. This publication is made on receipt of the supporting documents.
What supporting documents do I need to provide?
The supporting documents vary according to your country of origin. However, in all cases, you must provide:
a valid ID document;
a full copy of the birth certificates of the future spouses:

drawn up by the commune of their place of birth; and
less than 6 months old;

for persons not legally resident in Luxembourg: a certificate of residence;
where applicable, proof of celibacy (e.g. a recent copy of the birth certificate, a certificate of matrimonial capacity (=certificate of capacity to marry), etc.).
For more information on the supporting documents and information to be provided for a civil marriage in Luxembourg, you can consult our explanatory information page.
Can I choose the date and commune of my marriage?
Yes and no. The date and time of celebration of the marriage is set with the civil registrar when you submit all the supporting documents. Marriages can take place, in principle, every day of the week, except on Sundays and public holidays.
As far as the commune is concerned, you can only celebrate your marriage in the commune (of your choice) where one of the future spouses legally resides.
Can I get married religiously too?
Yes, if you wish, you can celebrate your marriage religiously. However, religious marriage alone is prohibited in Luxembourg, i.e. it can only take place after a civil marriage.
Am I entitled to leave when I get married?
Yes, you are entitled to 3 days of extraordinary leave when you get married. Find out more in our explanatory information page.
Can I choose the matrimonial regime to which I am subject?
Yes.
As a married couple, you are automatically subject to a matrimonial regime. It allows you to settle what will become of your assets and debts during and after marriage.
Without a marriage contract, you are subject to the community-of-property regime. However, you are free, before and during your marriage, to choose and change your matrimonial regime by means of a marriage contract.
You can find more information on the choice of a matrimonial regime in Luxembourg in our explanatory information page.
What are the tax implications in the event of marriage?
Under certain conditions, you can choose between:
joint taxation;
purely individual taxation;
individual taxation with reallocation of income between the spouses.
For more details on all the tax implications in the event of marriage in Luxembourg, you can consult our explanatory information pages on this subject.