Communal referendum in Sandweiler: submit your request for postal voting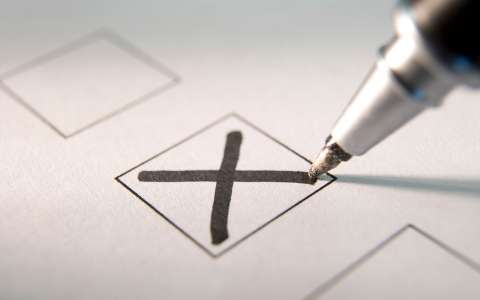 The communal administration in Sandweiler is organising a communal referendum on 25 April 2021. Although this type of referendum is only of an advisory nature, each person registered on the electoral rolls for communal elections is required to vote.
If you cannot be present on that day, you can request to vote by post.
In order to vote by post, you must submit your request online using MyGuichet.lu or by post to the board of the mayor and aldermen of the Sandweiler commune by 1 February 2021 at the earliest but not later than:
16 March 2021 if the polling card has to be sent to an address abroad;
31 March 2021, if the polling card has to be sent to an address in Luxembourg.
If your request is submitted by electronic means, you must sign the request using your electronic ID card or your LuxTrust product before submitting it via MyGuichet.lu.

Please note: your request has been correctly submitted to the commune if the "Status" column of the procedure under "My procedures" in your private eSpace on MyGuichet.lu shows " Sent". The submission of the procedure will be confirmed with an email sent to your email address indicated in MyGuichet.lu.
If your request is accepted, you will receive a poll card together with:
the list of questions;
the instructions for postal voting in a referendum;
a voting envelope;
a ballot form, duly stamped;
an envelope, for the transmission of the voting envelope which must bear the indication "Référendum - Vote par correspondance", the indication of the polling station, the reference number, name, first name(s) and address of the voter.
Note that the ballot form must be received by the polling station on 25 April 2021 at 14.00 at the latest.
For more information on participation in a communal referendum by postal voting, please see our explanatory information page.