New online subsidy application form for the purchase of a pedelec25 or a bicycle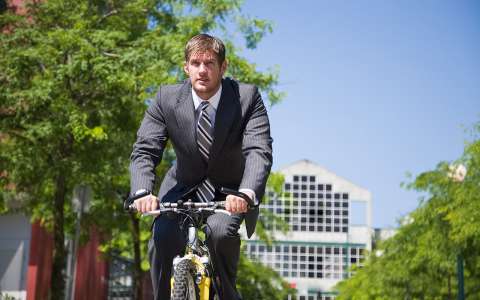 In order to encourage private citizens to choose electromobility and active mobility, thereby achieving a cleaner and sustainable mobility, the subsidy for the purchase of a new bicycle or a new electrically assisted pedal bicycle (pedelec25), whose invoice was established between 11 May 2020 and 31 March 2021 inclusive, amounts to 50 % of the cost ex. VAT of the bicycle without, however, the possibility of exceeding EUR 600.
The application form for the subsidy falling under the new provisions is now available online. You must submit the application form to the Environment Agency.
The financial aid application must be submitted 1 year at the latest after the purchase of the bicycle.
Please note: the subsidy for such a bicycle will only be granted once, per person, per 5-year period.
For more information on the subsidy application for the purchase of a pedelec25 or a bicycle, please consult our explanatory information page.