"Go Digital" conferences for businesses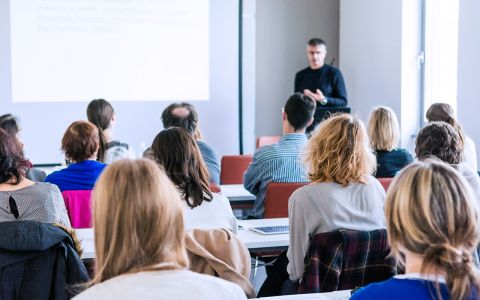 In the beginning of the new year, the House of Entrepreneurship – One-Stop Shop is organising a series of "Go Digital" conferences in their premises on the digital strategy of businesses.
These workshops will take place at the following dates:
Monday 13, 20 and 27 January;
Tuesday 21 January;
Wednesday 15, 22 and 29 January;
Thursday 16, 23 and 30 January.
The different presentations are aimed at businesses that wish to optimise their presence on the web as well as their relationship with their clients.
The presentations will address the following topics:
the digital strategy of businesses;
the General Data Protection Regulation (GDPR);
social networks (LinkedIn, Facebook, Instagram, YouTube);
the analysis of website performance.
All conferences are free of charge and will be held in French or English.
Please register online if you are interested.