[Updated on 15 May 2021] Measures concerning the entry into Luxembourg of third-country nationals
Coronavirus / Covid-19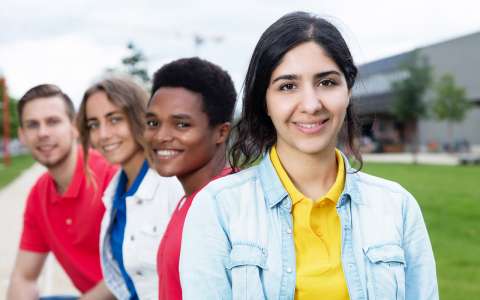 Due to the COVID-19 pandemic, the temporary restrictions on the entry into Luxembourg of third-country nationals have been extended until 30 September 2021 inclusive.
However, given the improvement of the health situation at national and European level, new measures are applicable since 13 June 2021 for air travel to Luxembourg.
Persons authorised to enter Luxembourg
Citizens of the European Union (EU) and the countries associated with the Schengen area, as well as their family members from these territories (EU and Schengen area) can freely enter Luxembourg. However, in the case of travel to Luxembourg by air, the persons concerned are subject to the obligation of prior testing (see section "Travelling to Luxembourg by air").
The following categories of third-country nationals are also allowed to enter Luxembourg:
third-country nationals who have long-term resident status as well as any other persons with a right of residence or holding a national long-term visa issued by an EU Member State or a Schengen country;
healthcare professionals, health researchers, and elderly care professionals;
cross-border workers;
seasonal workers in agriculture;
transport personnel;
diplomats, staff of international organisations and people invited by international organisations whose physical presence is required for the well-functioning of these organisations, military personnel, development cooperation personnel, humanitarian aid workers and civil protection personnel in the exercise of their functions;

passengers in transit;

passengers travelling for imperative and duly justified family reasons;

seafarers;
persons wishing to apply for international protection or for protection for other humanitarian reasons in Luxembourg;
third-country nationals travelling for the purpose of study;
highly qualified third-country workers if their employment is necessary from an economic perspective and the work cannot be postponed or performed from abroad.
For traveller categories 8, 11 and 12, an express request for the issue of a specific certificate must be sent to the Passport, Visa and Legalisation Office (BPVL) by email (service.visas@mae.etat.lu).
For further information on this subject, third-country nationals may contact:
the BPVL via:
the embassy of the Grand Duchy of Luxembourg in their country of residence.
Since 1 July 2020, third-country nationals who are resident in one of the following countries are also authorised to enter the territory of Luxembourg:
Australia;

China (subject to confirmation of reciprocity at EU level);
South Korea;

Israel;
Japan;
New Zealand;

Rwanda;

Singapore;

Thailand.
Third-country nationals residing in Uruguay are no longer allowed to enter Luxembourg since 11 January 2021.
Travellers from the countries listed above will need official documents proving their residence in one of these countries (residence permit, residence certificate, work permit, etc.). These documents must be accompanied by a translation, if applicable, into one of the administrative languages of Luxembourg (Luxembourgish, German or French) or into English.
Stay in India and the United Kingdom
Any person who has stayed in India or the United Kingdom during the 14 days preceding their arrival in Luxembourg, regardless of:
their age and nationality;
the duration of their stay in India or the United Kingdom, and in Luxembourg;
the means of transport used to travel to Luxembourg;
must undergo a COVID-19 test (by PCR, TMA or LAMP) upon arrival in Luxembourg, or as soon as possible upon arrival in Luxembourg, indicating to the medical analysis laboratory that they have been to India or the United Kingdom.
These measures apply:
for the United Kingdom, until 30 June 2021;
for India, until 15 July 2021.
If the person arrives in Luxembourg by air, the test will be performed, free of charge, at the COVID-19 testing centre at the Luxembourg airport.
Upon arrival in Luxembourg, the persons concerned:
go into strict quarantine for 7 days; and
undergo a second COVID-19 test from the 6th day of quarantine.
In case of refusal to undergo the test upon arrival or at the end of the 7-day quarantine period, the quarantine will be extended for 7 additional days, i.e. for a total duration of 14 days.
Travelling to Luxembourg by air

In view of the improvement of the sanitary situation at national and European level, since 13 June 2021, any person, regardless of their nationality, aged 6 years or older, who wishes to travel by air to Luxembourg, must present the following upon boarding.
The biological examination must have been carried out less than 72 hours before the flight, by a medical analysis laboratory or any other organisation authorised for this purpose. The negative result must be accompanied, if necessary, by a translation into one of the administrative languages of Luxembourg (Luxembourgish, German or French) or into English. As of now, documents in Italian, Spanish or Portuguese will also be accepted.
The testing requirements for all persons wishing to enter Luxembourg by air travel are in addition to the temporary restrictions already in place for non-essential travel to the European Union (EU).