The Helpdesk at Guichet.lu is hiring!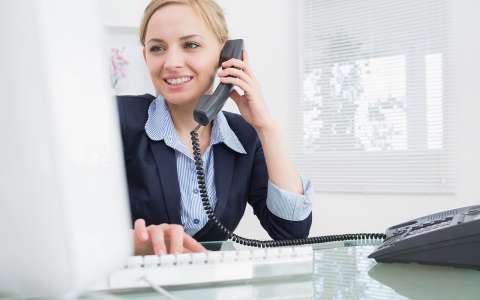 The Government IT Centre (Centre des technologies de l'information de l'Etat - CTIE) is looking hire a new employee under a permanent employment contrat in order to strengthen the team at the Helpdesk of Guichet.lu.
Are you interested in this job? Please ensure that you meet the requirements before applying:
you must be an EU national;
you must:


have successfully completed the first 5 years in a secondary school; or
have successfully completed the intermediate cycle of secondary technical education, either by having completed the technical stream or the training of technicians; or
have obtained the vocational aptitude diploma (diplôme d'aptitude professionnelle - DAP); or
have a certificate providing proof of studies recognised as equivalent or higher;


master the 3 administrative languages as provided for in the salary group C1 (French, German and Luxembourgish) as well as English.
You must submit your cover letter and copies of your diploma and CV via MyGuichet.lu no later than 10 October 2019.
Your tasks will consist in:
taking calls to the Helpdesk regarding questions on the electronic identity card (as a support to the agents who are responsible for registering the identity cards);
the operational management tasks under the manager of the national register of identity cards (validation of the passport photos, reminder for documents, etc.);
validation and verification of the answers drafted by the external Helpdesk team of Guichet.lu;

preparation of answers on behalf of the Helpdesk of Guichet.lu;

assisting in person at the physical reception desk of Guichet.lu, depending on the needs of the service.
The position will be available as from 1 January 2020.