Guichet.lu is at the Student Fair!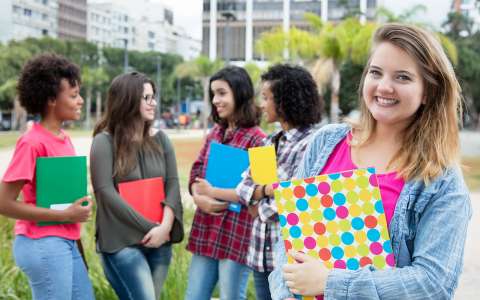 Guichet.lu will be present at the Student Fair at Luxexpo The Box, on 7 and 8 November 2019.
On this occasion, you will be given the opportunity to participate in our workshops in order to find out more about the MyGuichet.lu assistant and more particularly about the online application for financial aid for higher education using the MyGuichet.lu assistant.
The workshops will be held on both days on the exhibition stand of the Centre for Documentation and Information on Higher Education (Centre de documentation et d'information sur l'enseignement supérieur - CEDIES). The workshops will be held at the following times:
on Thursday 7 November at 11.00, 11.30, 12.00 and 12.30;
on Friday 8 November at 11.00, 11.30, 12.00 and 12.30.

The information workshops will be held either in French, German or Luxembourgish depending on the participants.

As a reminder, the Student Fair provides an overview of academic studies and training offered in Luxembourg and abroad.