Dismissal with notice: here are the steps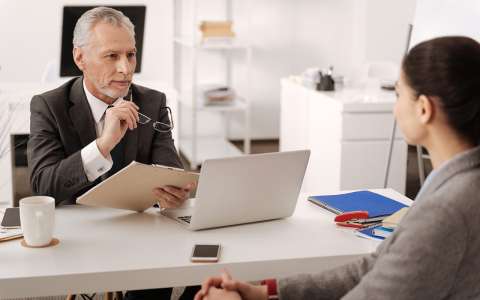 Employers who plan to dismiss an employee for personal reasons (the employee's ability or behaviour) or for reasons associated with the operational necessities of the business are required to offer:
a notice period which may vary between 2 and 6 months;
severance pay if the employee's seniority in the company is 5 years or more, and which is to be paid to the employee at the end of the notice period.
If the business employs more than 150 staff, the employer must invite the employee to a pre-dismissal interview using a summons adressed by registered mail or submitted in person to the employee in return for a receipt. The summons, of which a copy is submitted to the staff delegation, must indicate:
the reason for the summoning;
the date, time and place of the interview;
the possibility for the employee to be assisted by another staff member of their choice or by a representative of a trade union which is representative on national level and represented in the company's staff delegation.
The pre-dismissal interview may take place at the earliest on the 2nd working day after the summons was sent/submitted. After the interview, the employer usually decides whether or not to dismiss the employee.
Employers who choose to dismiss their employee have to notify them of their decision:
between the 1st and the 8th day after the pre-dismissal interview;
by registered mail; or
by handing the letter to the employee in person who in return must acknowledge receipt.
The letter states the notice period and exemption from work, if applicable. The reasons for dismissal do not necessarily have to be stated in the letter of dismissal with notice.
In the event of dismissal not related to the employee's person, and only if the business employs at least 15 staff, the employer is required to notify each dismissal to the Economic Committee.
Employers cannot dismiss with notice:
an employee with a fixed-term employment contract;
an employee on maternity leave;
an employee on parental leave;
the regular and substitute staff delegates as well as the health and safety representative and the equal opportunities officer.