Apply for your fishing licence online with MyGuichet.lu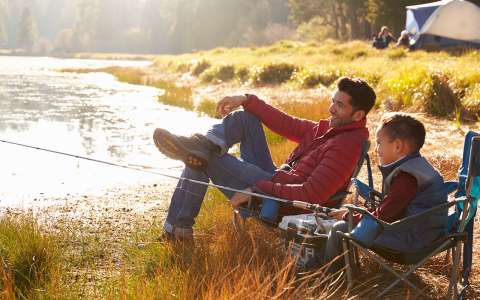 As of now, you can obtain your fishing licence online with MyGuichet.lu, with or without authentication.
To do so, you only need to:
identify yourself;
choose your fishing grounds (inland waters or border waters), the type of licence and its validity period (one month or one year);
specify the start date of the fishing licence (up to one year after the application date).
Payment may be made online directly, using a credit card.
As soon as the payment is confirmed, you will receive your licence in PDF format:
either in the tab "My messages" in your private eSpace on MyGuichet.lu (procedure with authentication);
or by email to the address specified (procedure without authentication).
Fishing licences are also issued at the offices of the Registration Duties, Estates and VAT Authority (Administration de l'enregistrement, des domaines et de la TVA) in Diekirch, Esch-sur-Alzette, Grevenmacher and Luxembourg City.