Door to door selling: the right to refuse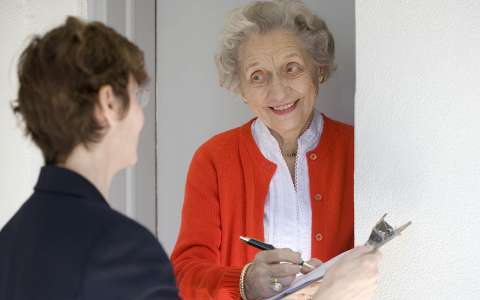 Door to door selling (or doorstep selling) consists in going to the home of a consumer in order to offer goods or services for sale even though the consumer never asked for this.
The consumer has the right to:
refuse any type of door to door selling: either orally or by putting a sticker "Colportage non merci!" (No doorstep selling please) on their front door or the main entrance of the building;
withdraw from the sale within 14 days from the conclusion of the contract or the delivery of the goods.
As a professional or intermediary acting in the name of the professional or on their behalf, you are required to respect the rights of the consumer and to inform them of their rights.
If you do not respect these rights, you are at the risk of:
an annulment of the signed contract;
a reimbursement of the money received;
a fine;
the forfeiture of your merchandise and vehicle.