The employment initiation contract (CIE)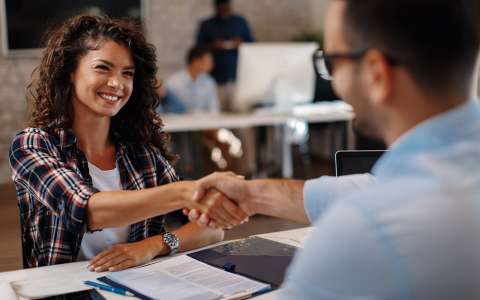 This type of contract is suitable for employers who want to offer certain jobseekers practical training in their business.
Employers who intend to conclude such a contract with a job seeker must contact ADEM's Employer Services and submit a declaration of vacant position.
The jobseeker must be under 30, unemployed and registered with the ADEM for at least 3 months.
The employer must be able to offer the young person a real prospect of employment at the end of the contract, that is to say, an improvement in his employability.
The duration of the internship is 12 months with a maximum extension of 6 months. In case of recruitment of staff within 3 months after the end of the internship, the company is obliged to first hire the trainee who has become a jobseeker again.
The employment fund reimburses the employer on a monthly basis during the 12 first months of the CIE:
50 % of the base salary (65 % if the person employed is of a gender which is under-represented in the employer's sector of activity and/or in the profession concerned);
the employer's full share of social security contributions.
At the request of the employer who hired the young jobseeker, the Employment Fund (Fonds pour l'emploi) may reimburse his share of the social security contributions for 12 months from the date of hiring.