Aid measures for pupils with special educational needs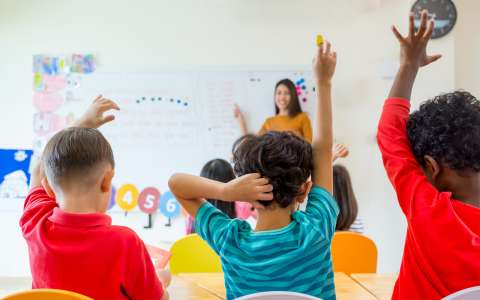 Is your child in basic education and does it have specific needs? It can benefit from accompanying educational measures provided by the school:
educational support;
supervised study (or homework help);
reception courses and classes (for foreign pupils and newly arrived pupils).
The aid measures for children who have difficulties keeping up with the normal rhythm of school courses are organised in a system with 3 levels of support.
On the local level, in case of learning difficulties, a school cycle can be extended by one year. Teachers who are specialised in working with children with special needs support class teachers and the teaching staff in implementing the adapted teaching programme.
On the regional level, a support team for children with special or specific educational needs has been created and it is composed of multidisciplinary professionals. They are called in each time the support measures provided by the school are not sufficient.
On a national level, competence centres in specialised educational psychology have been created to promote social inclusion.